As China's military shows its fangs flying its modern fighter jets all around Taiwan, the self-governing island nation now appears to be readying its most advanced, fully missile-armed F-16 Vipers to take on the dragon.
China began extensive military exercises after U.S. House of Representatives Speaker Nancy Pelosi visited Taipei on Aug. 2-3. These extensive drills included launching missiles over Taiwan while sending warplanes through the centerline of the Taiwan Strait.
On August 17, the Taiwan Ministry of National Defense held a press event at the Air Force's Fifth Joint Tactical Wing in Hualien. He demonstrated the configuration of Harpoon anti-ship missiles and AIM-120 medium-range air-to-air missiles for F-16V jets.
One officer described how the weight of the missiles should be equal on both sides of the jet to maintain balance and how the missiles closest to the body of the plane should be installed before those outside, reported CNA based in Taiwan.
While criticizing China's actions, Defense Ministry spokesperson Sun Li-fang told reporters at the base that this was a great opportunity for Taiwanese forces to improve their capabilities. .
China pushes India towards QUAD Alliance as PLA Navy 'Wangling Warship' docks in India's backyard – Top Commander

---

Bloody Tuesday! Russia's Crimean peninsula rocked by another blast on another Tuesday; Is there a trend?
"We will take this opportunity to test all the training we normally do, and through that improve our current methods and increase our combat effectiveness," he said. Li-fang continued, using the official name of Taiwan, "the Republic of China forces are confident, capable and determined to defend the security of the Republic of China."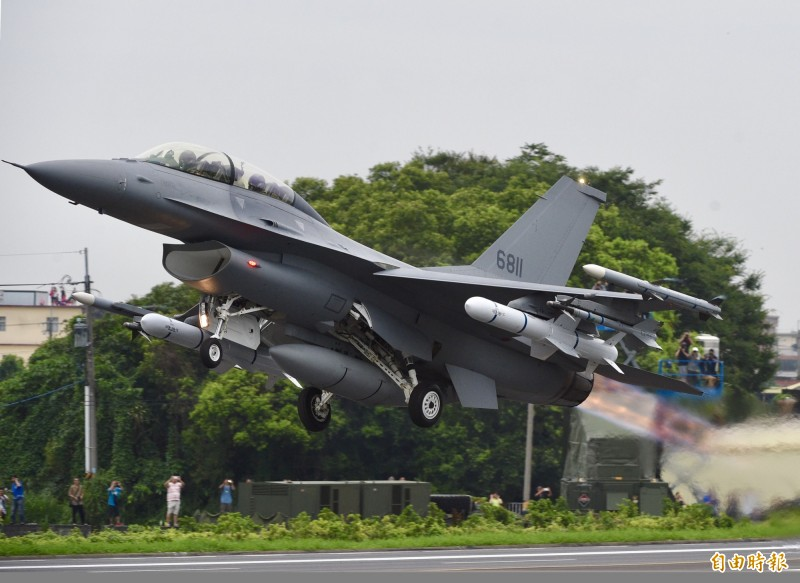 The base in Hualien, which has hangers carved into the mountainside, has two pilots on duty at all times, seated in their flight suits and ready to take off in six minutes.
The National Defense Ministry said it had tracked 21 Chinese military aircraft and five ships across the country as of 5 p.m. on August 17. Five of the 21 People's Liberation Army Air Force (PLAAF) fighter jets reportedly crossed the median line over Taiwan. Detroit.
The aircraft included a Shaanxi Y-8 anti-submarine warfare (ASW) aircraft, two Sukhoi Su-30 fighters and two Shenyang J-11 jets. The ministry said it sent combat air patrols (CAPs), navy ships and land-based missile systems to track and react to Chinese movements.
The EurAsian Times Previously reported that Hualien Air Base in Taiwan had prepared four fully-supplied F-16V fighters, each carrying two air-launched anti-ship missiles, to defend the country's east coast.
The anti-ship harpoon missiles have been hailed as essential to the Taiwanese F-16V's abilities to counter Chinese fighter jets.
The Harpoon (RGM-84/UGM-84/AGM-84) is a subsonic anti-ship cruise missile in use since 1977. Since its inception, multiple variants have been created, including ship-launched versions. , an airplane or a submarine.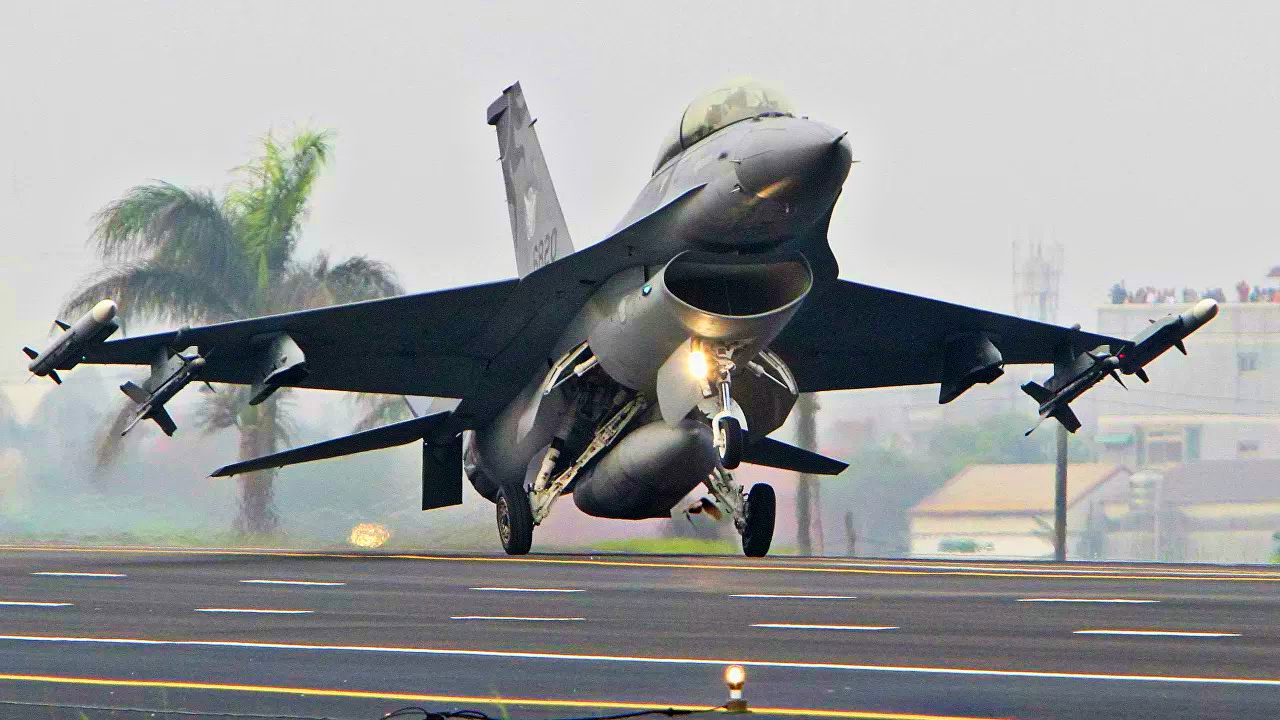 Can F-16Vs be effective in fighting China?
Taiwan is converting 141 F-16A/B aircraft to F-16Vs and has ordered 66 new F-16Vs with upgraded avionics, weapons and radar systems to compete with the Chinese Air Force, including its J-stealth fighters. 20.
F-16Vs can be equipped with Raytheon Technologies Corp's advanced AIM-9X Sidewinder air-to-air missiles. However, there is a significant difference between the air forces of Taiwan and China.
China has about 1,500 fighters in its arsenal and Taiwan has nearly 400 jets, including aging F-5s and Mirage 2000s, locally-made F-CK-1s and US-supplied F-16s. .
Even so, experts believe that the modernization of the Taiwanese air force comes at a time when fighters are becoming less important in Taiwan's defense strategy.
In an article for War on the Rocks published in 2018, Drew Thompson described Taipei's new strategy. He pointed out how, in 2018, Taiwan's Chief of General Staff Admiral Lee Hsi-ming quietly suggested the Comprehensive Defense Concept, a radical new strategy for Taiwan's defense.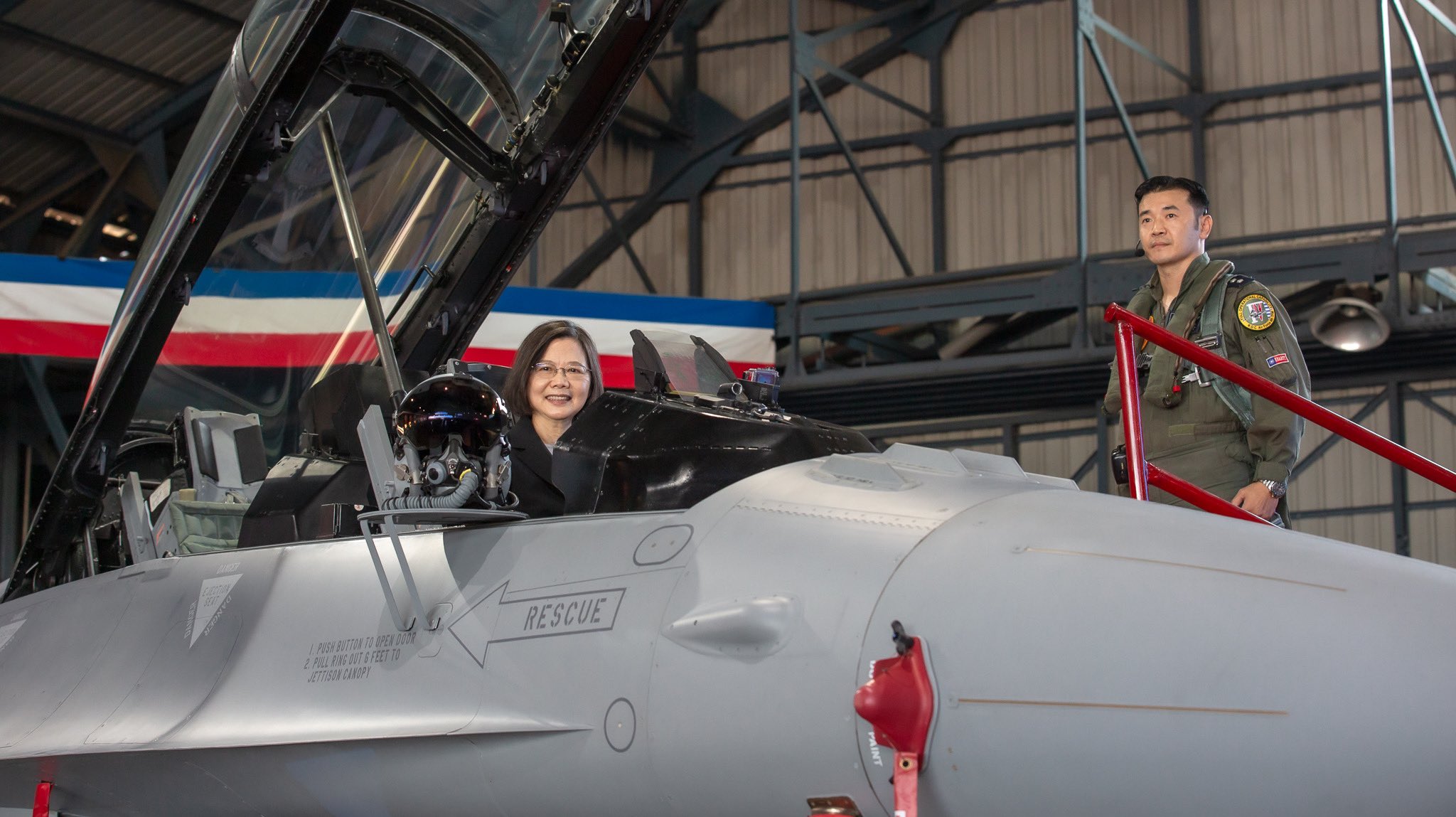 If implemented successfully, this new strategy could turn the tide and give Taiwan a chance to prevent China from forcibly annexing it. Taiwan's new defense concept uses an asymmetric defense strategy to maximize its defensive advantages and hit an invading force when it is most vulnerable.
The Taiwanese air force will likely use integrated air defenses, such as Patriot PAC-3 batteries and homemade Tian Kung-2 surface-to-air missiles, to ward off Chinese space fighters, bombers and drones. Taiwanese fight.
Fighters may not even be the most crucial element of this new approach. Nonetheless, Thompson thinks they could be crucial in launching anti-ship missiles at Chinese invading ships. But few planes are likely to survive China's initial bombardment of Taiwan's airfield.
Nitin J Tikcu, defense expert and editor of the EurAsian Times, says that with nearly 200 F-16 Vipers in arsenal (after all upgrades), few air forces can challenge Taiwan in the air. The F-16s are one of the most advanced Generation 4++ fighters with proven combat capability, and even the United States is keen to keep them as core fighters.
F-16s have an enviable kill rate compared to Russian-origin fighters, most of which are operated by China. If the Taiwan vipers survive the initial onslaught, they will prove deadly against the Chinese Aviation and the Navy as F-16s and also equipped with deadly Harpoon anti-ship missiles.
#F16 #fighters #Arsenal #Taiwans #mighty #Vipers #roared #night #sky #direct #message #China
Post expires at 10:31am on Saturday August 27th, 2022