China will "fight to the end" to prevent Taiwan from declaring independence, the country's defense minister pledged in a speech amid his counterparts from other countries, including the United States.
"We will fight at all costs and we will fight to the end. This is the only choice for China," Wei Fenghe said at the Shangri-La Dialogue security summit in Singapore, where he called Taiwan of "China's first and foremost Taiwan".
"Those who seek Taiwan independence with the aim of dividing China will certainly achieve no good. No one should ever underestimate the determination and ability of the Chinese armed forces to safeguard its territorial integrity."
His speech came a day after US Secretary of Defense Lloyd Austin accused China of "provocative and destabilizing" military activities near the island.
Beijing considers democratic and self-governing Taiwan as part of its territory awaiting reunification, by force if necessary. US-China tensions on the island have increased due in part to an increasing number of Chinese air incursions into the Taiwan Air Defense Zone.
Taiwan's foreign ministry has denounced China's sovereignty claims as "absurd" and thanked the United States for its support.
"Taiwan has never been under the jurisdiction of the Chinese government, and the people of Taiwan will not succumb to threats of force from the Chinese government," said ministry spokeswoman Joanne Ou.
Taiwanese Prime Minister Su Tseng-chang said his country does not want to close the door to China and is ready to engage in a spirit of goodwill, but on an equal footing and without political preconditions. .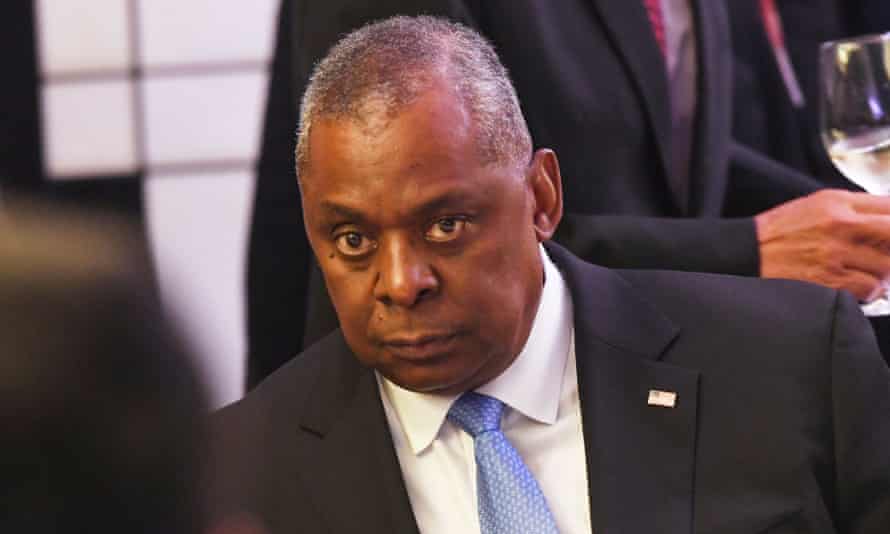 Speaking in Taipei, Su said it was China that was being unreasonable.
"As long as there is equality, reciprocity and no political preconditions, we are willing to engage in goodwill with China," he said, reiterating a position that Taiwan President Tsai Ing-wen , has repeatedly expressed publicly.
"As for China's harassment of Taiwan with military aircraft, warships, unreasonable suppression and political actions, the most unreasonable is China," he added. "Taiwan does not want to close the door to China. It is China that has used various means to oppress and treat Taiwan unreasonably.
Wei said on Sunday it was up to the United States to improve bilateral relations, saying the relationship was at a critical juncture.
"We ask the US side to stop smearing and containing China. Stop interfering in China's internal affairs. Bilateral relations can only improve if the US side can do so," Wei said. , dressed in the uniform of a general of the People's Liberation Army, to the delegates.
Wei accused the United States of trying to "hijack" support from other nations in the region under the guise of multilateralism.
In his speech, Austin had stressed the need for multilateral partnerships with Indo-Pacific nations, which Wei said was an attempt to put China in a corner.
"No country should impose its will on others or bully others under the guise of multilateralism," Wei said. "The strategy is an attempt to build an exclusive small group in the name of a free and open Indo-Pacific to hijack countries in our region and target a specific country – it is a strategy to create conflicts and confrontations to contain and surround the others."
But he also struck a more conciliatory tone at times, calling for a "stable" relationship between China and the United States, which he said was "vital for world peace".
During his remarks, Austin also said he wanted the "lines of communication" with Chinese officials to remain open. The two men held their first face-to-face talks on Friday on the sidelines of the Singapore summit, where they clashed over Taiwan.
US President Joe Biden, during a visit to Japan last month, appeared to shatter decades of US policy when, in response to a question, he said Washington would defend Taiwan militarily if attacked by China. .
The White House has since insisted that its policy of "strategic ambiguity" over whether or not it will intervene has not changed.
China is rapidly modernizing its military and seeking to expand its influence and ambitions in the region, recently signing a security deal with the Solomon Islands that many believe could lead to a Chinese naval base in the Pacific, and inaugurating last week a naval port expansion project in Cambodia that could allow Beijing to gain a foothold in the Gulf of Thailand.
In 2021, US officials accused China of testing a hypersonic missile, a harder weapon for missile defense systems to counter, but China insisted it was a "routine test." of a spaceship".
Responding to a question about the test on Sunday, Wei came the closest so far to acknowledging that it was a hypersonic missile: "As for hypersonic weapons, many countries are developing weapons and I think it's no surprise that China does.
"China will develop its military," he added. "I think it's natural."
Also speaking in Singapore on Sunday, South Korean Defense Minister Lee Jong-sup said his country would significantly strengthen its defense capabilities and work closely with the United States to counter the nuclear and ballistic threat. North Korean.
Lee said the situation on the Korean Peninsula posed a global threat and urged North Korea to immediately end its nuclear weapons and missile programs.
"Our government will build capabilities to better implement expanded U.S. deterrents and significantly improve response capabilities," Lee said.
North Korea has promoted its top nuclear negotiator to foreign minister, state media reported on Saturday, as leader Kim Jong-un promised his ruling party he would use 'power for power's sake'. to counter threats to the country's sovereignty.
North Korea has conducted at least 18 rounds of weapons tests this year, highlighting developments in its nuclear and missile arsenals.
With Reuters and Agence France-Presse
#Chinese #Taiwan #Beijings #defense #minister #rails #defamation #interference #Taiwan
Post expires at 4:49pm on Wednesday June 22nd, 2022