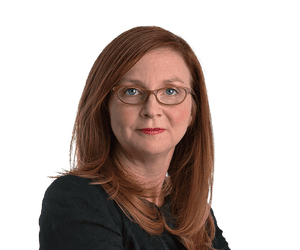 Katharine Murphy
Update on Anthony Albanese's trip to Spain and France
There's been an update this afternoon about Anthony Albanese's looming trip to Spain and France.
The prime minister will depart on Sunday to participate in the Nato summit in Madrid and then will go on to Paris as part of efforts to repair relations with the French president, Emmanuel Macron.
While on the sortie Albanese will meet fellow progressive, the prime minister of Canada, Justin Trudeau, on the sidelines of the Nato summit – as well as the leaders of Japan, Korea and New Zealand (who have been invited to Madrid alongside Australia as part of efforts to build an Indo-Pacific focus for Nato).
Albanese will also meet the president of the European Union, Ursula von der Leyen – possibly to clear the path for the resumption of discussions about a free trade agreement between Australia and the EU, as well as the prime minister of Spain, Pedro Sánchez. Albanese will also give an address to the council of the OECD (Mathias Cormann runs that these days) as well as meeting French business leaders when he gets to Paris for his rapprochement with Macron.
Ukraine's president, Volodymyr Zelenskiy, has also invited Albanese to visit the country. The prime minister has not confirmed his plans, but hinted on the ABC on Thursday night that the offer was still being considered, saying that he was "getting national security advice on that".
Albanese leaves Australia on Sunday and will be gone for a week. Since the swearing-in a month ago, Albanese has been to Japan and Indonesia as well as hosting his New Zealand counterpart in Sydney.
A recap of today's top stories
It is time for us to put the blog to bed – before we go, let's recap the big stories from today:
Pacific policy: Dutton pledges to 'support the government in any way'
Qantas announces $5,000 payment for staff, forecasts return to profit next year
Victorian deputy premier James Merlino confirms resignation
Victorian health minister Martin Foley confirms resignation
Victorian police minister and tourism minister confirm resignations
Energy minister Chris Bowen says 'normal market conditions' have returned
Two-thirds of aged care providers are operating at a loss – report
Daniel Andrews gives press conference and thanks ministers departing cabinet
Andrews nominates Jacinta Allan to be deputy premier
Protester interrupts start of Sydney address by Chinese ambassador to Australia
Vaccine mandate for teachers dropped in Queensland, NSW likely to follow
China and Australia can 'coexist peacefully' with respect, ambassador says
Australia must respect China's sovereignty, ambassador says: 'No such thing as absolute freedom'
Anti-protest bill in Tasmania undermines rights of Australians, former Greens leader says
NSW Greens criticise 'overreach' of police operation against climate activists
Queensland to add 13 new batteries to electricity system
Thank you for spending the day with us – we will be back tomorrow.
'How much do I really love and care for my planet?'
"I spent eight years as a high school geography teacher. Many times, I would be talking to kids about the climate crisis. I used to say, 'We need to be doing something about this – this is getting really bad and it's going to affect people in our lifetimes', writes Greg Rolles.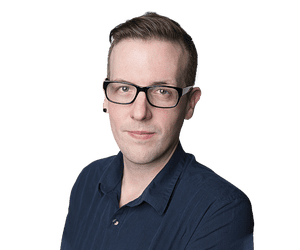 Josh Taylor
PRGuy17 unmasked
The man behind the formerly anonymous pro-Labor Twitter account PRGuy17 has unmasked himself, after far-right figure Avi Yemini attempted to use the courts to reveal whether the account had ties to the Victorian premier, Daniel Andrews.
Jeremy Maluta told YouTuber Friendlyjordies in a video released on Friday that he has no PR or social media experience, works in an industry completely unrelated to politics or the media, and has no connections to Andrews.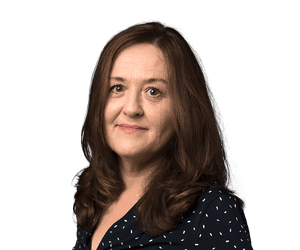 Amanda Meade
Judith Neilson Institute appointments
The Judith Neilson Institute has appointed the billionaire philanthropist's lawyer and daughter to the board as Neilson cements her control of the $100m in journalism support she pledged in 2018.
The two new directors – daughter Beau Neilson, the creative director of Phoenix Central Park, and lawyer Daniel Appleby, a director on the Judith Neilson Head Trust – were appointed at a JNI board meeting on Thursday.
Greens have high-income earner tax cuts in their sights
From AAP:
The Greens have warned of a looming war in the Senate unless tax cuts for high-income earners are axed in the new Labor government's first budget.
Leader Adam Bandt says his party will use its balance of power in the Senate to force Labor to draft a socially responsible budget, not one focused on tax cuts for the rich, and handouts to coal and gas companies that pay no tax at all.
"The Greens will not support a Labor budget based on cuts that hurt everyday people while continuing the handouts to billionaires," he told the Queensland Medical Club on Friday.
He later said that would not involve blocking supply but warned the Greens would demand amendments if Labor presents a budget that seeks to cut its way out of trouble, while keeping tax concessions signed off by Scott Morrison in 2018.
"Budgets require several pieces of legislation to get passed. We have the right to move to amend those, or to even not support some of them," Mr Bandt said.
"The government is going to find it very hard to persuade us that we should be cutting public spending at the same time as they want to give billions of dollars to help fund tax cuts to people like Clive Palmer."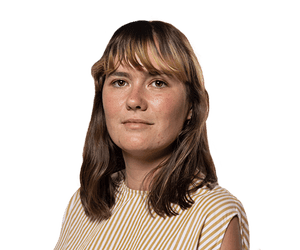 Caitlin Cassidy
Same-sex parents unhappy about marriage statement at Sydney school
Parents at Sydney Anglican school St Catherine's are preparing for a fight after publicly rejecting a new requirement for incoming principals to sign a statement that marriage is between a man and a woman, with some same-sex parents saying the statement is deeply hurtful.
Queensland to add 13 new batteries to electricity system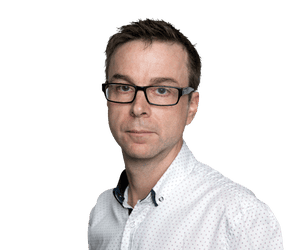 Graham Readfearn
Queensland is adding 13 new batteries to its electricity system to store and then release renewable energy when it's needed, the state's treasurer, Cameron Dick, has announced.
State ministers and energy bosses said the batteries – one of which will be the largest ever built in Queensland – would help integrate more renewable energy into the network.
The announcement would see the capacity of all the batteries across the state – that is, the amount of electricity they can release at any one time – increase from 430MW to 720MW.
Alongside 12 small batteries to be placed around the state is one large battery at Greenbank, in the city of Logan, that will be able to store 400MWh of electricity. This compares to a 450MWh battery at Geelong, currently Australia's biggest.
Dick said the new Queensland batteries would help the state reach its target of 50% renewable electricity by 2030.

Mick de Brenni, the minister for energy, renewables and hydrogen, said there had been a consensus among state and federal energy ministers that met earlier this month that more renewables and storage was needed.
He said:
The Greenbank battery will be a game-changer in the way we operate the grid and will be critical for soaking up our sunshine and wind to feed into the system when Queenslanders need it.
The announcement comes as the east coast emerges from an electricity crisis where regulators had to take unprecedented steps to make sure enough electricity was being provided to meet demand.
The Greenbank battery will be added to the electricity assets of state-owned power company CS Energy.
Andrew Bills, the CS Energy chief executive, said:
Adding firm, fast-start generation assets to our portfolio will enable us to more effectively respond to changing demand in the national electricity market.
Jason Lyddieth, a Brisbane-based clean energy and climate campaigner at the Australian Conservation Foundation, said adding batteries would help keep prices lower.
This is a key part of transitioning from fossil fuels to renewable energy. Building these storages is going to be crucial in that transition.
Flag-gate continues …
Liberal MP Andrew Hastie accuses the Greens of having "disdain" for Australia:
The point is that the Greens do not accept the legitimacy of the Australian nation. They are ashamed of Australia. And they wish to divide us and destroy the things that hold us together.

So you know exactly where I stand on this: I'm proud of the Australian flag and what it represents.

It's the only flag that I wore on my left shoulder in the Australian Defence Force.

It's the only flag that I was prepared to fight and die for on operations.

And it's the only flag that I serve as a commonwealth parliamentarian.
What about everyone just gets over it and goes and enjoys the weekend?
Queensland coal and gas not required to cut fugitive emissions for five years
From AAP:
Queensland's coal and gas miners won't have to cut any fugitive carbon emissions for another five years.
The premier, Annastacia Palaszczuk, has pledged to slash carbon emissions by 30% below 2005 levels and to net zero by 2050.
Methane leaking from coal mines and gas fields accounts for about 8.7% of state emissions, according to federal government data.
But methane pollution could be two to 10 times higher than that, according to a report by British environmental thinktank Ember last month.
The government says it will work with miners on plans to slash emissions in the Queensland Resource Industry Development plan, released on Friday.
It says a new policy will lead to "substantial and consistent" pollution cuts with transparent and regular reporting.
But it won't come into effect until 2027, meaning miners won't have to cut any fugitive emissions for another five years.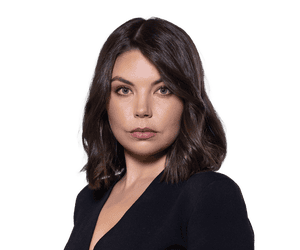 Tamsin Rose
Icac asked to investigate corruption allegations made by NSW Liberal MP
New South Wales' anti-corruption watchdog has been asked to examine corruption allegations – made by a state Liberal MP under parliamentary privilege – against members of the party's executive over last year's shock gutting of a Sydney council.
The Castle Hill MP, Ray Williams, on Thursday claimed in the NSW parliament that senior members of the Liberal party were "paid significant funds" by a prominent property developer to install new councillors on the Hills Shire council to get development applications through.
New federal MPs to attend 'pollie school' in Canberra
From AAP:
The newest members of Australia's lower house will be introduced to parliamentary life during a crash course on their upcoming venture.
Ahead of the opening of the 47th parliament, 35 newly elected MPs will descend on Canberra for "pollie school" next week, led by outgoing Speaker of the house, Andrew Wallace.
Described by Wallace as "like drinking from a fire hose", the newbies will spend two days learning the parliamentary aspects of their roles.
This includes the expectations placed upon them, parliamentary systems and procedures and how to navigate the 75,000 sq metre office that is Parliament House.
Wallace wants the 47th parliament to be a place of mutual respect and vigorous debate in a way that is reflective of Australian society.
"A lot of people will think that what they see on question time – the argy-bargy in that hour and a half – constitutes what happens all day, every day in the parliament," he said.
"Nothing could be further from the truth."
Chris Dawson trial update
The judge overseeing Chris Dawson's murder trial has questioned how he should use evidence in the case which the prosecution claimed implies a violent and abusive marriage.
On Friday, justice Ian Harrison said that testimony and statements in the case claimed Dawson's wife, Lynette Dawson, had been seen with bruises or black eyes, but did not actually point to who caused those injuries.
Chief medical officer considers e-cigarettes next biggest health issue after Covid
From AAP:
Vaping laws must be enforced by all levels of government as a matter of urgency to combat an epidemic of electronic cigarette use among young people, experts say.
Cancer Council Australia is calling for stronger action from the federal government following the release of updated research by the National Health and Medical Research Council.
The NHMRC statement on e-cigarettes released on Thursday said the devices are not only harmful but there is limited evidence they help smokers quit the habit.
Australia's Chief Medical Officer Paul Kelly considers the use of e-cigarettes the next-biggest health issue after COVID-19.
Leading expert in tobacco control Libby Jardine told AAP more must be done to enforce existing laws and stop unlawful imports of nicotine e-cigarettes at the border.
Poor enforcement of laws at all levels of government has created an "epidemic of e-cigarette use among young people", the Cancer Council's tobacco issues committee chair said.
"The Australian government needs to say enough is enough, public health matters," she said.
"We've got this mounting evidence of the harms of e-cigarettes … now is the time to act."
NSW Greens criticise 'overreach' of police operation against climate activists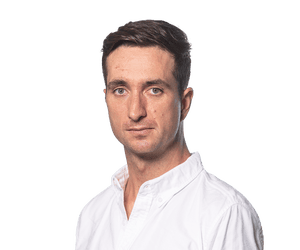 Nino Bucci
The NSW Greens have urged the state's police minister to pull officers into line, after more climate activists were arrested today, amid growing concern about "draconian" anti-protest laws.
The MPs, Sue Higginson and Abigail Boyd, said climate campaigners and supporters of Blockade Australia continue to be arrested and questioned in alarming circumstances.
Higginson said:

The police operation that is under way throughout NSW today in response to peaceful protestors is a clear warning of how far down the road we are towards a police state.

The NSW Police should immediately cease using the methods that are on display across NSW today and there needs to be a full review of the processes and procedures that have allowed these oppressive policing tactics to occur.

Protest is fundamental to a democracy and plays a vital role in giving people a peaceful voice outside of law. Removing the right to peaceful protest is a dangerous and draconian step for NSW to take.
Boyd, the Greens spokesperson for attorney general, said:
This is yet more evidence of the chilling effect that these new anti-protest laws are having on our democratic right to protest in this state.

I know the people on the coast who have been subjected to this police overreach. These are peaceful residents going about their lives, with their only apparent crime being their desire to see climate justice on our planet.

That the police now feel emboldened to interrogate people on their doorsteps and pull them over on their way to work simply because of their political opinions should send a shockwave of alarm through our society. This is an assault on the basic principles of our democracy.
The NSW upper house on Wednesday passed Boyd's call for papers which will see the government forced to release all internal documents regarding the creation and operation of anti-protest laws.
Higginson has called for an investigation into the police operation against Blockade Australia on a Colo property on 19 June.
#Australia #live #news #updates #Anthony #Albanese #meet #president #NSW #Greens #criticise #police #overreach #climate #activists #Australian #politics
Post expires at 9:27am on Monday July 4th, 2022